Mike Axton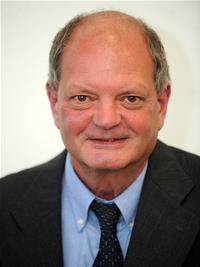 Councillor Axton is a Molesey Residents' Association Member and Molesey West Ward Councillor.
Cllr Mike Axton was born near Hampton Court, and has spent most of his life in Molesey. Mike is married with three children who attended local schools. Mike's wife Fiona is a manager at a Molesey Nursery School, and Secretary to the 1st Molesey Scouts Group.
Mike has previously worked for the Thames Water Authority and for the local boat building company which constructed a number of the Oxford University boats which competed in the famous annual Boat Race. He has also studied law, and recently retired from the Civil Service.
Mike has a long-standing interest in local history and local issues affecting Molesey and is a member of the "Friends" groups supporting Bushy Park and Hampton Court Palace.
Home Address:
36 Hurst Road
East Molesey
Surrey
KT8 9AF
Phone: 020 8979 1502